Home > Business > Banks > Chester National Bank
Old Chester, PA: Chester National Bank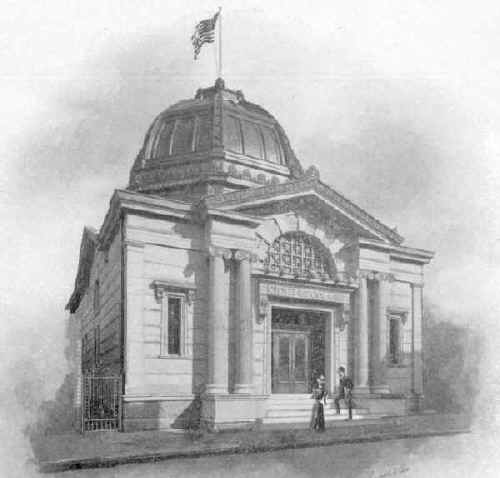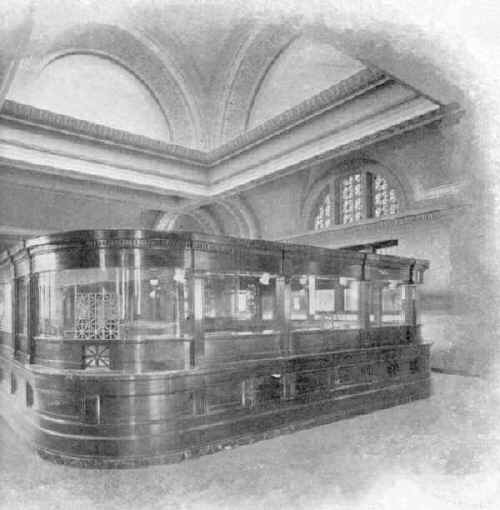 Chester National Bank Exterior & Interior (1903)
East side of Market St. above 5th
Photos above from Souvenir History of Chester
under the auspices of the Board of Trade
Published by George M. Burns, Philadelphia, PA 1903
courtesy of Terry Redden Peters
Presidents | Other Employees | Company History | Recollections
---
Presidents:
Officers 1903:

J. Frank Black, President
Samuel H. Seeds, Cashier
George B. Lindsay, Solicitor

Directors 1903:

John B. Roach, President of the Delaware River Iron Shipbuilding & Engine Works
Richard Wetherill, Robert Wetherill & Co., Engine Builders
Howard H. Houston, C. B. Houston & Co., Steel & Iron Brokers
Henry B. Black, H. B. Black & Co., Edge Tool Works
William S. Blakeley, President Jordan Manufacturing Co.
Joseph Deering, Dry Goods Merchant
Geo. C. Hetzel, Geo. C. Hetzel & Co., Woolens & Worsteds
George B. Lindsay, Attorney at Law
J. Frank Black

---

Other Employees

---

Company History:
Chester National Bank was founded in 1876 by Col. Samuel Dyer and William Appleby. It was first located on 3rd St., west of Market. The building pictured above on Market St. above 5th, was erected in 1899.

Chester National Bank merged with Cambridge Trust Co. in 1930 and became Chester-Cambridge Bank & Trust Co.

Demolition of this building was begun May 12, 1936.

---

Recollections:
1 -
If you have any information and or pictures that you would like to contribute about Chester National Bank, please forward it to john@oldchesterpa.com
---
© 2001, 2002 John A. Bullock III.

This page last updated 10/18/05