Home > Business > Banks > Bank of Delaware County / Delaware County National Bank
Bank of Delaware County / Delaware County National Bank
(Original Building, 1815-1882)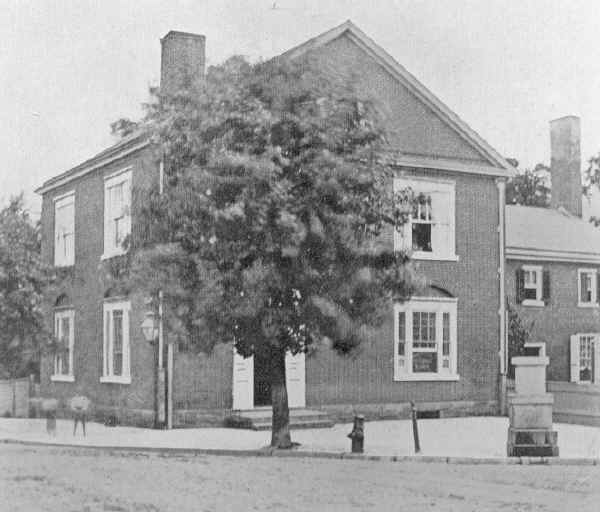 A view of the old bank building, showing the cashier's dwelling.
This building was erected in 1815 and removed in 1882.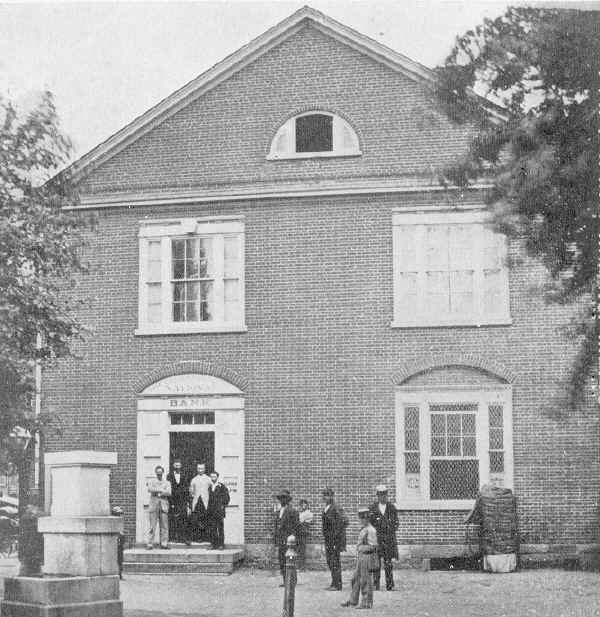 The front of the old bank in the 1870's
The figures in the doorway are (left to right): William Wilson, J. H. Roop, president of the bank; Bethuel T. Hall and John L. Kitts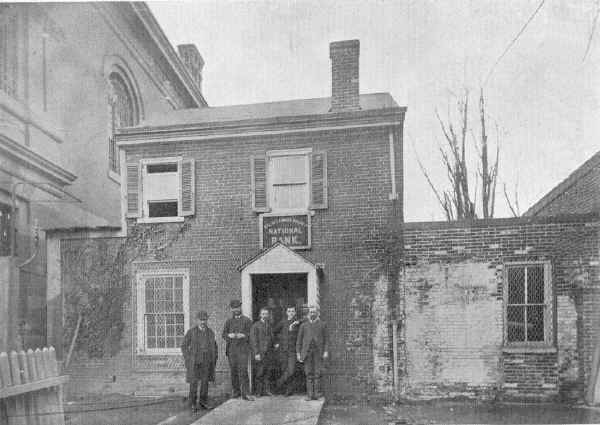 While the new Banking House (later the Wolf Building) was being erected on the site of the old building, the Bank transacted business in the old kitchen annex of the cashire's home. The figures in the foreground (left to right) are: Albert A. Roop, J. Howard Roop, John L. Kitts, Thomas M. Hamilton and Bethuel T. Hall.
(Continue on to pictures of the Second Building, later known as the "Wolf Building", 1815-1882)
Photos from
One Hundred Years, The Delaware County National Bank, Chester, PA 1814-1914
---
© 2002 John A. Bullock III.
Graphic Details Publications
This page last updated 10/18/05