Home > Business > Banks > First National Bank
Old Chester, PA: First National Bank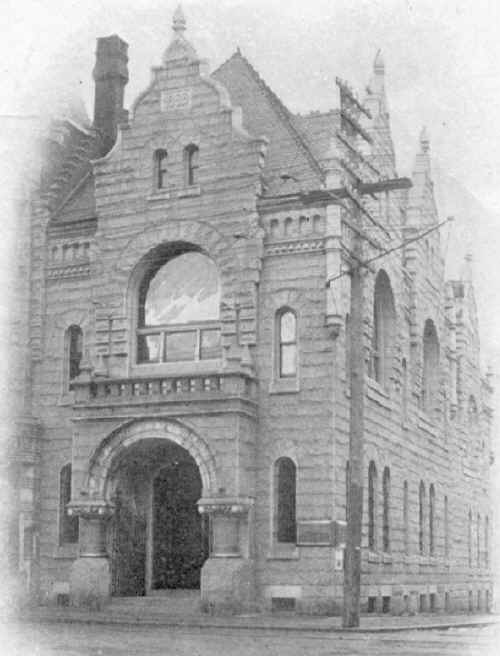 First National Bank (1903)
Photo above from Souvenir History of Chester
under the auspices of the Board of Trade
Published by George M. Burns, Philadelphia, PA 1903
courtesy of Terry Redden Peters
Presidents | Other Employees | Company History | Recollections
---
Presidents:
Officers 1903:

Geo. M. Booth, President
T. Edward Clyde, Cashier

Directors 1903:

George M. Booth, Attorney at Law
Mortimer H. Bickley, President Penn Steel Casting & Machine Co.
Wm. B. Broomall, Attorney at Law
R. E. Ross, Mgr. Richardson & Ross Quarry Co.
Wm. A. Irving, Treasurer Jas. Irving & Son, Limited, President Irving & Leiper Manufacturing Co.
Richard Peters, President Solid Steel Casting Co.
Hon. Wm. C. Sproul, Chester Times, President Seaboard Steel Casting Co.
Fred A. Howard
Dennis Howarth

---

Other Employees

---

Company History:

---

Recollections:
1 -
If you have any information and or pictures that you would like to contribute about First National Bank in Chester, please forward it to john@oldchesterpa.com
---
© 2001, 2002 John A. Bullock III.

This page last updated 10/18/05