Edna (Edwina) Janet Prescott Moulder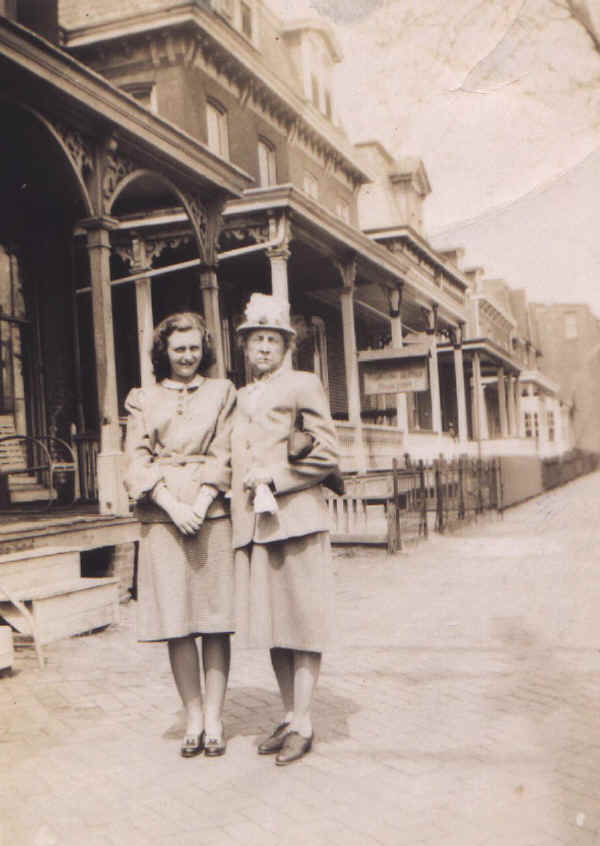 "About 1940, 3rd & Townsend"
"I am sending you a photo that is just wonderful.
It is my grandmother. Edna or Edwina (Prescott) Moulder and her grandaughter Alice Ritter.
I really miss MomMom Moulder she was a strong woman and loved her family."
Sandy Moulder
"My great Aunt- my grandmother's sister- Ida, and also her brothers,
Cooper and Joseph lived there."
Alice Ritter
Photo courtesy of Sandy Moulder, sandysart@yahoo.com
---
© 2001 John A. Bullock III.
Graphic Details Publications
This page last updated 10/17/05