Opening of the New 6th Street Bridge
c. 1960's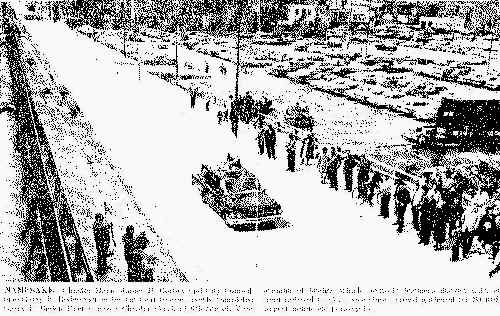 "NAMESAKE--- Chester Mayor James H. Gorbey and city councilman Garry E. Boden ride in the first car to cross newly completed Garry E. Boden bridge across Chester Creek at 6th Street. View opening of bridge, which connects business district with city's from railroad tracks above shows crowd gathered for Saturday's largest municipal parking lot."


Photo courtesy of Diane Trout, Cuder99@aol.com,
in memory of her Pop Pop, Richard Snyder.
---
© 2001 John A. Bullock III.
Graphic Details Publications
This page last updated 10/18/05