Home > Churches > Roman Catholic > Saint Katharine Drexel
Saint Katharine Drexel (formerly St. Robert's)
Roman Catholic Church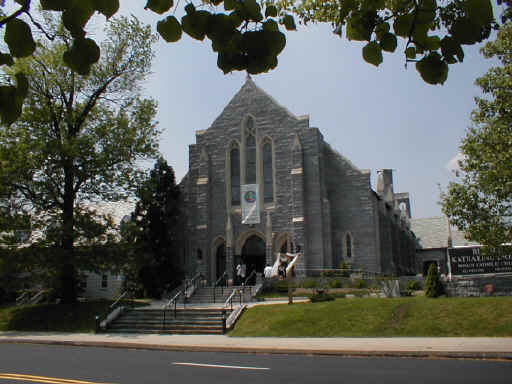 Photo 5/7/2000 John A. Bullock III.
Visit the Saint Katharine Drexel website at:
http://www.stkatharinedrexelparish.org/
The Blessed Katharine Drexel (now Saint Katharine Drexel) parish was created in 1993 from the consolidation of six Chester Roman Catholic Churches. It is centered at the church at 20th & Providence Avenue formerly known as St. Robert's Roman Catholic Church.
The parish is named in honor of Philadelphia native Mother Katharine Drexel, who, at the age of 30, used all of her $20 million inheritance to found the Sisters of the Blessed Sacrament in 1891. The interest from her family's fortune was also used to found numerous schools for Native and African Americans including Xavier University in New Orleans. Her father, Francis Drexel, was a banking magnate and business partner of J.P. Morgan, and her uncle, Anthony Drexel, founded Drexel University. The heiress died at age 97 in 1955.
Mother Katharine Drexel was beatified in 1988 after she was credited with curing the deafness of 14-year-old Bobby Guntherman of Bucks County, PA. On October 7, 1999 she moved one step closer to sainthood when the Vatican's medical board of the Congregation for the Causes of Saints in Rome ruled that there was no natural cause for the cure of a 17-month-old child's nerve deafness. In January 2000, the Vatican's Consulta Medica declared in the presence of Pope John Paull II that Katharine Drexel was responsible for this second cure. Mother Katharine was canonized by Pope John Paul II on October 1, 2000.
On Sunday October 15, 2000 a new sign was unveiled and the church was officially renamed "Saint Katharine Drexel".
The parish now comprises 1,210 parishioners and 358 students of African American, Latino and Caucasian heritage in the parish school.
First Pastor: Father Joseph J. Quindlen
Previous Pastor: Father Kevin Murray
Current Pastor (11/2006): Father Joseph C. McLoone
---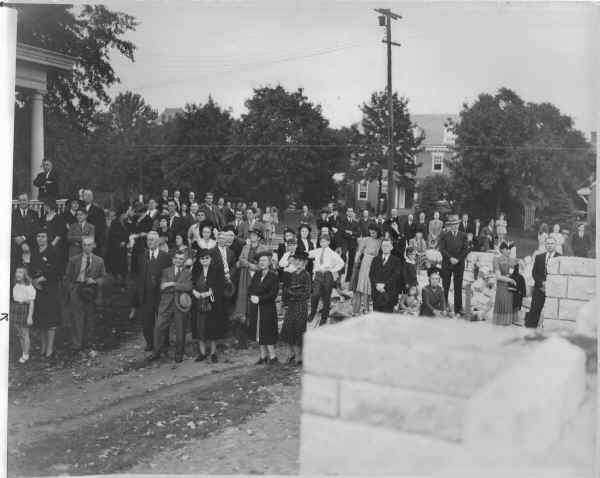 The ground breaking of St. Roberts Church, 1940.
Courtesy of Ed Larkin, Business Manager, St. Katharine Drexel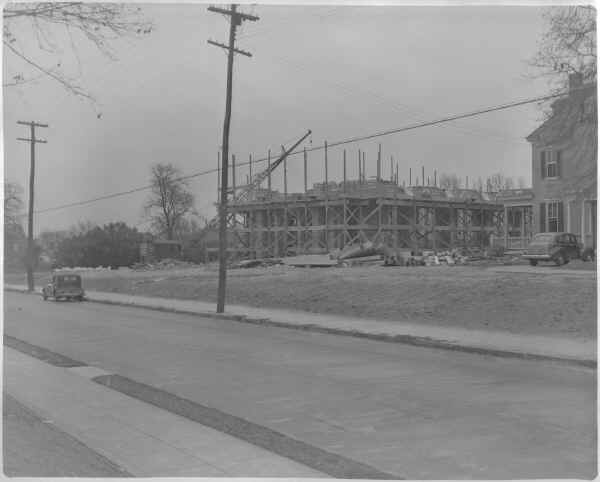 Nov 11, 1942 construction of St. Roberts Church. On the right the old farm house which was taken down later to construct the new rectory. On the left is the lot that the Convent will be built on later.
Courtesy of Ed Larkin, Business Manager, St. Katharine Drexel
---
© 2000, 2006, 2009 John A. Bullock III.


This page last updated 02/18/09