Home > City Hall > New City Hall
New City Hall & Surrounding Buildings
June 2002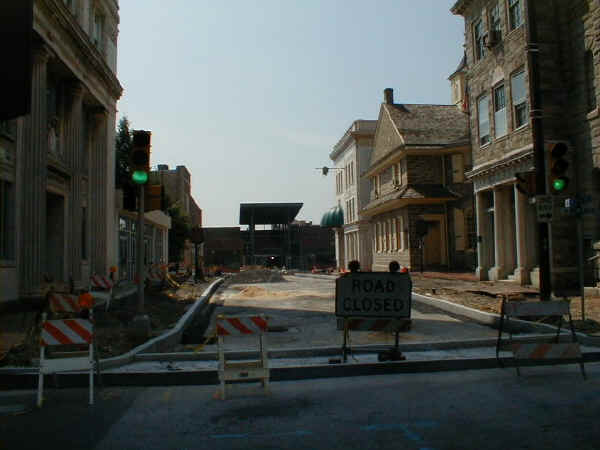 Market St. looking South toward new City Hall from 5th St.
Note future DCHS (former DCNB building with blue awning) and 1724 Courthouse on right.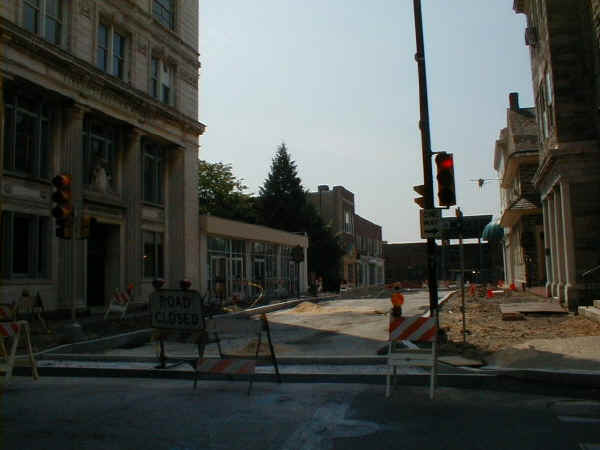 Market St. looking South from 5th St.
On left is the Crozer Building and the one-story building, formerly DCNB Trust Division, is on the site of the Washington House Hotel & Theatre.
Photos © 2002 John A. Bullock III.
---
© 2002 John A. Bullock III.
Graphic Details Publications
This page last updated 10/18/05