Home > Holidays & Special Events > Pulaski Day > Pulaski Day Parades
Pulaski Day Parades in Chester
1955 - 1977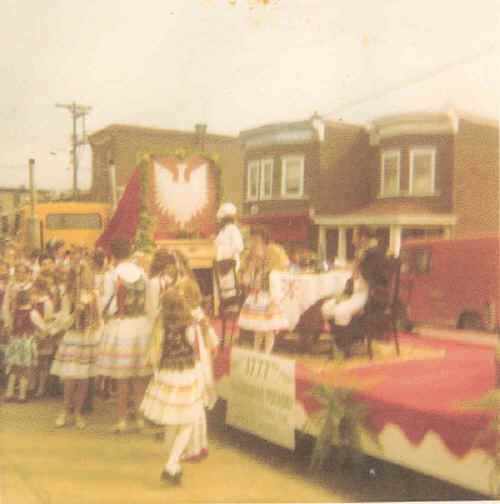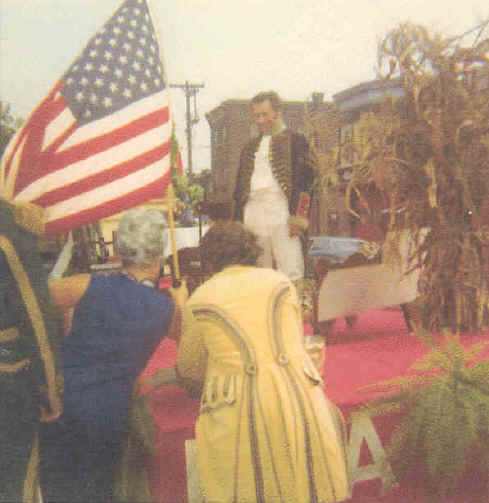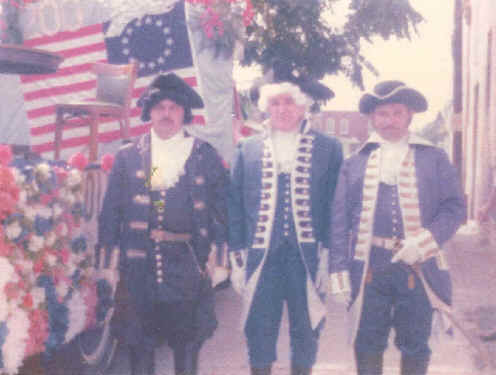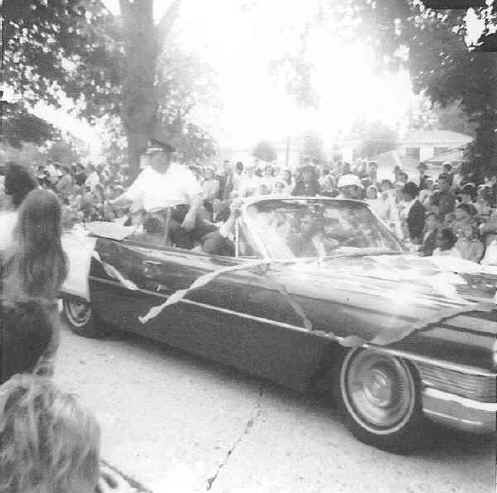 Photos above courtesy of David Chominski, Davidski3@aol.com
1963 Photos below courtesy of Joe Smagala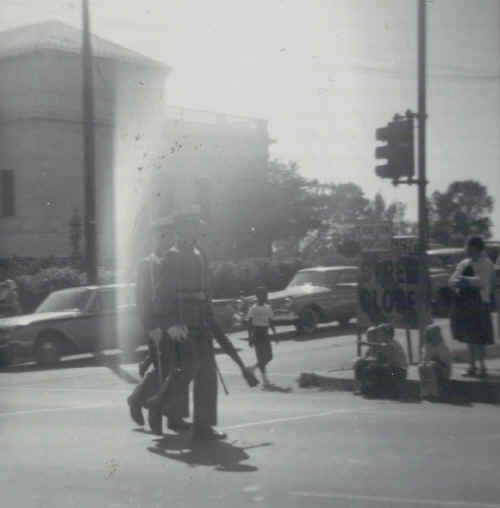 Cadets from P.M.C. (Pennsylvania Military College) marching in the 1963 Pulaski Day parade on Edgemont Avenue at 11th Street. The building in the background is the Deshong Library and Art Museum. P.M.C. cadets in their gray uniforms were a familiar sight on the streets of Chester, especially on Sunday mornings when they would march in formation past my family's house on Potter Street on their way to church at St. Michael's, St. Paul's, or other churches in downtown Chester.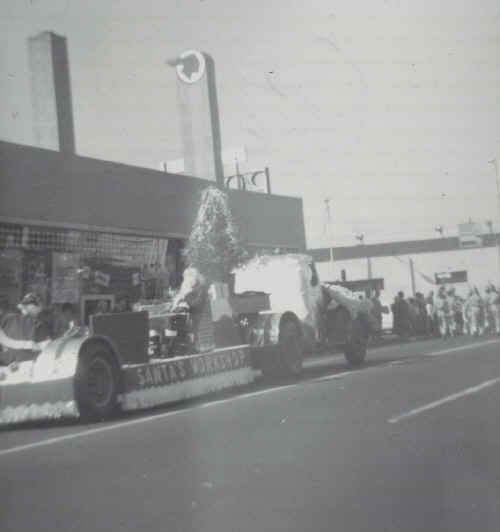 "Santa's Workshop" float on Edgemont Avenue between 11th and 12th Streets in the 1963 Pulaski Day Parade.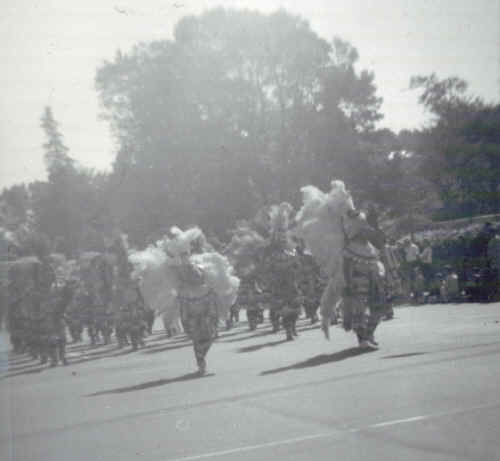 No, it's not New Year's Day in South Philly. This string band was marching past Deshong Park on Edgemont Ave. in the 1963 Pulaski Day parade.
---
© 2002, 2004 John A. Bullock III.
Graphic Details Publications
This page last updated 08/24/10