Hanley Hose Firemen
c. 1940's ? 1950's ?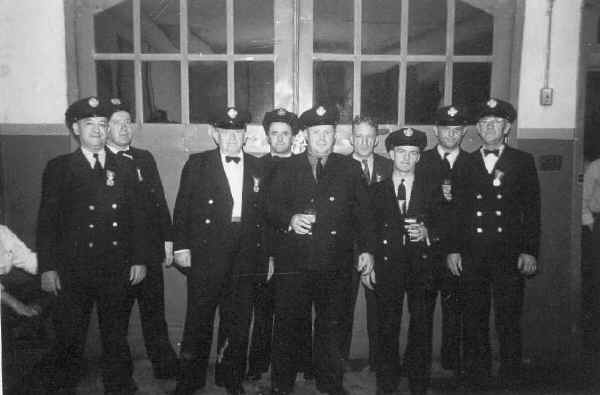 (From left to right)
1. Joseph Landino (Thanks to Helen Landino Keene, daughter)
2.
3.
4. John Francis? "The gentleman located fourth from the left of your photo resembles John Francis who around that time was a driver for Hanley, and he lived directly across the street from the firehouse." - Carmen Cornacchia
5. Frank Packer
6.
7.
8.
9.

Can you help identify any of the others?
Photo courtesy of Terry Redden Peters
---
© 2001, 2003 John A. Bullock III.
Graphic Details Publications
This page last updated 10/18/05