Home > Schools > Public Schools > Harvey School
Harvey School
(Dr. Ellwood Harvey School)
originally the Central Grammar School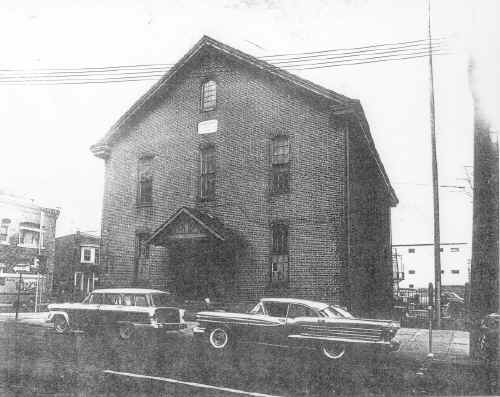 (1959 Photo above courtesy of Mr. Bill Dandridge & Delores Freeman, Freeman Cultural Arts Complex)
Southeast corner 5th & Welsh St.
Principals | Faculty | Staff | Sports | Classes | School History
---
Principals:

| | |
| --- | --- |
| | Constance G. Bailey (c. 1928, 1929) |





---

Faculty:
Some Teachers:


---

Staff:

---

Sports:
Some Coaches/Athletic Directors:


---

Classes:

---

School History:
The following sketch on the naming of the school is from the Manual of the Public Schools of the City of Chester, PA, compiled from "standard authorities" and with the assistance of Henry Graham Ashmead, Esq.:

"Dr. Elwood Harvey, for whom the Harvey School is named, was one of the strongest characters and intellects Cheater has ever known. His motives were always determined by conviction, rather than by policy, but his views always commanded respect even where they did not meet with approbation. Few men have ever impressed themselves more deeply on the life of Chester.

"Dr. Harvey was born in Birmingham township in 1820, and died at Chester in March, 1889. For thirty years prior to his death he was a successful medical practitioner in Cheater, and during this time took a hearty interest in every movement of public consequence. He is said to have been one of the first to proclaim the contagiousness of tuberculosis. For several years beginning in 1852, he was a professor in the Female Medical College in Philadelphia, now called the Women's Medical College. He was a member of the State Legislature and of the State Board of Agriculture. The respect in which his memory is held by the leaders in his own profession in this city is the best evidence of his moral and intellectual worth.

"Dr. Harvey was a school director in Chester from 1864 to 1870, and again from 1870 to 1876. From 1865 to 1868 he was president of the Board.

"A crayon portrait of Dr. Harvey, presented by his sons, hangs in the assembly room of the Harvey School."

If you have any information and or pictures that you would like to contribute about this school, please forward it to john@oldchesterpa.com
---
© 2001, 2002, 2005 John A. Bullock III.

This page last updated 10/18/05