Home > Schools > Public Schools > Oak Grove School / First John Wetherill School
Oak Grove School
(later the first John Wetherill School)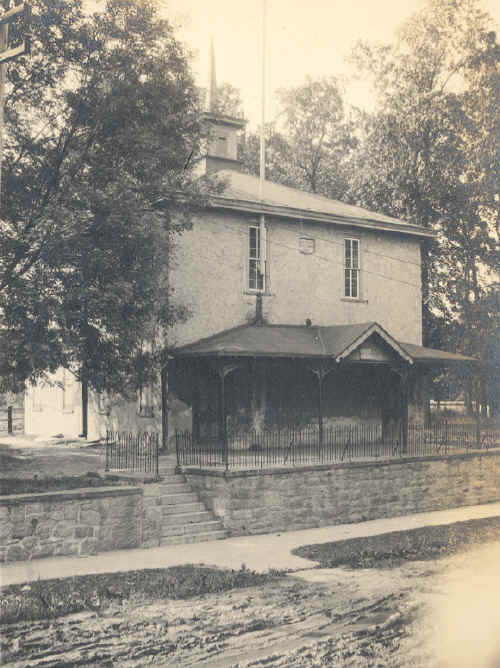 Oak Grove School photo c. 1917 from a photo album belonging to Beatrice A. Thompson, and found at St. Paul's Episcopal Church, courtesy of Nancy Crossman.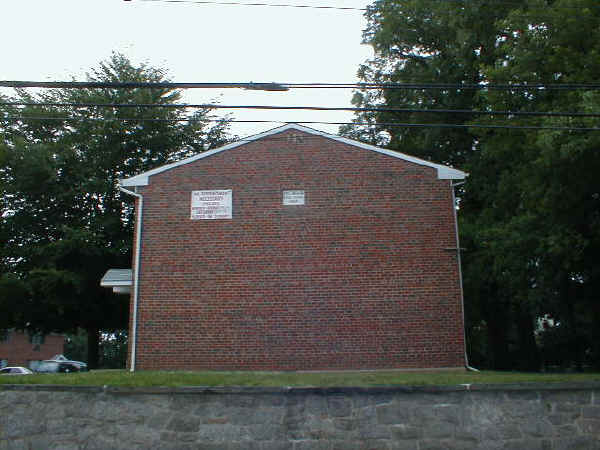 North side of 24th Street, currently the site of Oak Grove Apartments.
Note the stone mounted in the top center of the current Oak Grove Apartment building.
The text reads, "Oak Grove Public School, 1860"
Present John Wetherill School (built 1931)
Principals | Faculty | Staff | Sports | Classes | School History
---
Principals:





---

Faculty:
Some Teachers:


---

Staff:

---

Sports:
Some Coaches/Athletic Directors:


---

Classes:




---

School History:
The Manual of the Public Schools of the City of Chester, PA 1910-1911 states that at that time the John Wetherill (formerly Oak Grove) School was the oldest school building in Chester. The original building was erected on this site in 1813.

The following sketch on the naming of the school is from the Manual of the Public Schools of the City of Chester, PA, compiled from "standard authorities" and with the assistance of Henry Graham Ashmead, Esq.:

"John Wetherill, for whom the Oak Grove School was re-named in 1905, was born in Lower Merion, Montgomery County, December 16, 1834. The family moved to Chester Township in 1843, occupying the old house still standing on the west side of Twenty-fourth Street. At this time the Borough of Chester extended from the river to the P. W. & B. railroad, and from Chester Creek to Ridley Creek. On his marriage he took up his residence in the two-story frame house on the other side of the street, within the limits of the present borough of Upland, and while residing here was elected a member of the first borough Council. On his father's death soon after he removed to the old residence across the street, and was elected a member of the first borough council of North Chester. In 1879 he entered the School Board of the borough of North Chester, and remained a member till the annexation of the borough in 1888, when he entered the Chester School Board, remaining a member till 1902. During this period he was a member and chairman of many important committees, including the chairmanship of the Building Committees of the Lincoln and George Jones Schools.

"It is the wish of all the friends of Mr. Wetherill that he may be permitted to enjoy many more years of a well-spent life."

If you have any information and or pictures that you would like to contribute about this school, please forward it to john@oldchesterpa.com
---
© 2002 John A. Bullock III.

This page last updated 10/18/05