Home > Business > Banks > Bank of Delaware County / Delaware County National Bank
Bank of Delaware County / Delaware County National Bank
(Back to pictures of the Original Building, 1815-1882)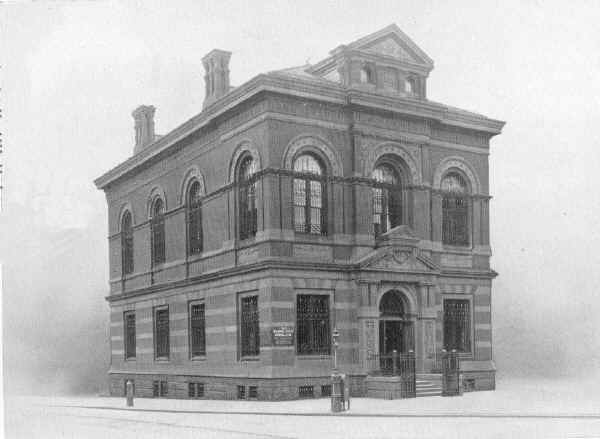 The Delaware County National Bank
Market Square, Chester, PA
This building was erected in 1882 on the site of the original bank.
The building still stands and has been known in more recent years as the "Wolf Building".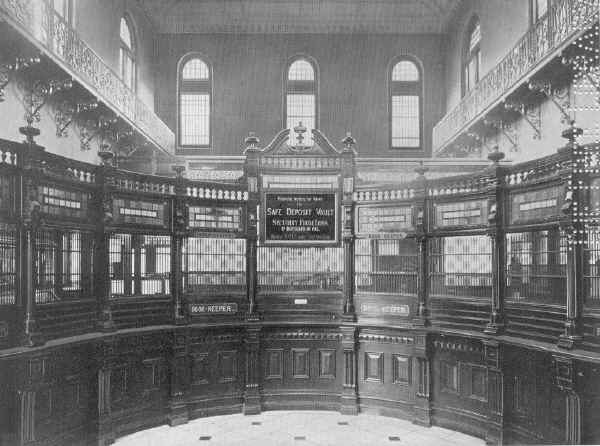 Interior view from the entrance, Delaware County National Bank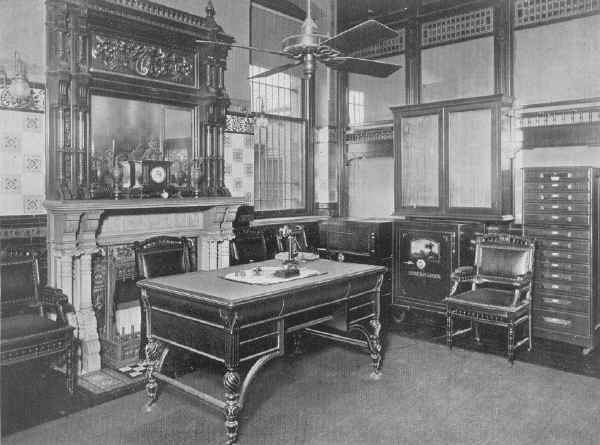 The "Directors Room"
Note: although the furnishings are different, this room still exists and is recognizable today in the Wolf Building.
Photos from
One Hundred Years, The Delaware County National Bank, Chester, PA 1814-1914
---
© 2002 John A. Bullock III.
Graphic Details Publications
This page last updated 10/18/05