Home > Business > Books/Magazines/News/Tobacco > Newsstand, 6th & Market
Newsstand
6th & Market St.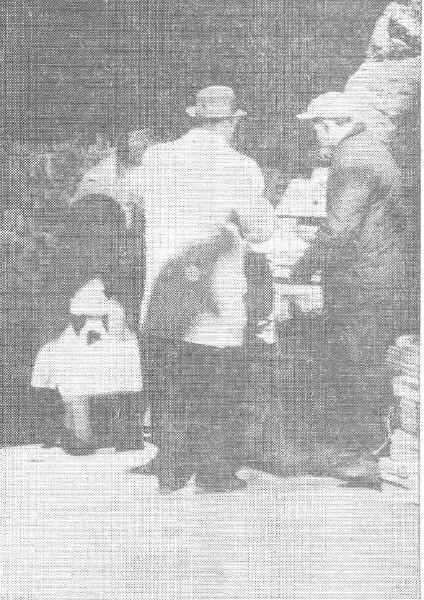 Photo courtesy of Rose Marie (Della Monica) Holodick, Wilmington, DE
On right: Leo Reynolds
This newsstand was operated from about 1930 - 1941 by brothers Frank, Tony and Nicholas Della Monica. During much of this time brothers Leo J and John J Reynolds also sold papers there on a shift basis. The Reynolds were still operating the stand c. 1959.
---
© 2003 John A. Bullock III.
Graphic Details Publications
This page last updated 10/18/05