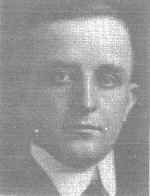 Dr. Harry Marshall Armitage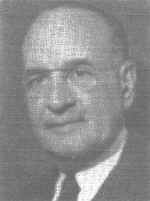 Dr. George Lawrence Armitage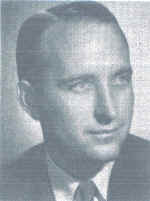 Dr. Harry VanGorder Armitage
Photographs from The Pennsylvania Medical Journal, courtesy of Dr. & Mrs. M. J. Blocklyn, Swarthmore, PA
Drs. Harry Marshall, George Lawrence & Harry VanGorder Armitage


(A biographical sketch from The Pennsylvania Medical Journal, courtesy of Dr. & Mrs. M. J. Blocklyn, Swarthmore, PA )
The Armitage Family of Physicians
Like father, like brother, like son, is true of the Armitage family of physicians of Chester, Pennsylvania.
The life patterns of Harry Marshall Armitage, his brother George Lawrence Armitage, and his son Harry VanGorder Armitage, have consistently progressed toward virtually identical careers in the practice of medicine.
The three Doctors Armitage all were born in Chester, attended public school in Chester, and graduated from Chester High School. All attended medical schools in Philadelphia, the father graduating from the Medical School of the University of Pennsylvania, the brother and the son graduating from Jefferson Medical College. All three interned at Chester Hospital, practiced medicine in Chester, became eventually Chiefs of Surgery at Chester Hospital, and Fellows of the American College of Surgeons.
Each of this Armitage family of doctors served as President of the Delaware County Medical Society, Harry M. in 1917, George L. in 1930, and Harry V. in 1963. Last year, as President of the county medical society, Dr. Harry V. Armitage presented the Pennsylvania Medical Society's 50-Year testimonial to his uncle, Dr. George L. Armitage.
First in the trio, Harry Marshall Armitage was born in 1886, and died in 1929 at age 43, leaving a reputation for outstanding surgical skill. One of his maxims was that abdominal incisions should be made long enough for adequate surgical attention and his son now frequently recognizes a case as a former patient of his father when he observes a patient's abdomen.
During Dr. Harry M. Armitage's lifetime, he was active in sports and often when he was serving his internship took part in sandlot football games on a field adjoining the Chester Hospital. As a member of the old Alpha Boat Club of Chester, the doctor was a familiar figure as he rowed a skiff on the Delaware River during fishing expeditions.
George Lawrence Armitage, brother of Harry M., was born in 1891 and died July 25, 1964. He volunteered for service in the Army Medical Corps during World War I, served with the British Army in France, and was awarded the British Cross for gallantry in action. After the war he studied surgery and urology at the University of Montpellier in France. An enthusiastic fisherman in his recreation hours, Doctor George went for fly fishing in Pennsylvania streams and as a hunter, tramped Pennsylvania fields and spent hours in duck-blinds in Maryland. A few months before his death at age 73, Doctor George planted a complete vegetable garden with the full knowledge that he would not live to harvest the crop.
Harry VanGorder Armitage, son of Harry M., was born in 1916 and during World War II served in the Medical Corps of the United States Army, chiefly in the Philippine Islands during the Luzon Campaign. Afterward he joined his uncle, George, in practice, and in 1948 he attended the Graduate School of the University of Pennsylvania, receiving a fellowship in surgery at the Guthrie Clinic and Robert Packer Hospital in 1949. He resumed practice in Chester and now holds staff appointments at Crozer-Chester Medical Center, Taylor Hospital, Riddle Hospital, and Sacred Heart Hospital.
At present, Dr. Harry VanGorder Armitage is Chairman of the Council of Medical Service of the Pennsylvania Medical Society. When time allows, the doctor enjoys outdoor recreation as a fisherman and golfer.
Will this unique family pattern persist?
Married to the former Betty Kelble of Sayre, Dr. Armitage has twin sons, aged 12. What could better fit into the Armitage medical heritage than the prospect of the twins graduating from Chester High School, attending a Philadelphia medical school, interning at Chester Hospital, becoming Chiefs of Surgery at the hospital, Fellows of the American College of Surgeons, and then, of course, becoming Presidents of the Delaware County Medical Society?
That's a trifle early to foretell, says the doctor.
- Roy Jansen
[Obituary]