Photo: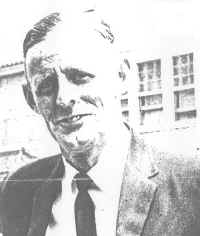 Last Name: Grier
First Name: John
Middle Name: N
Maiden Name:
Date of Death: February 19, 1970
Newspaper: n/a
Date of Newspaper: n/a
Contributor: Florence E O'Bryan
Text of Obituary: John H. Grier, 50, of 709 Defense Road, Ridley Township, died Thursday in the Crozer-Chester Medical Center, Upland.
Born in Newark, Del., Mr. Grier lived in Chester before moving to Overlook Heights in Woodlyn two months ago.
He worked at Sun Shipbuilding & Dry Dock Co., and for Eureka TV Service, both Chester, and retired on disability about five years ago.
He is survived by his widow, the former Mary E. Whittington; three sons, Norman J. Grier of Upper Chichester, Allan J. of Chester and Edward C., at home; two daughters, Mrs. Albert George Jr. of Ridley Park and Mary E. Grier, at home; his father, Norman P. Grier of San Diego, Calif.; a brother, Allan L. of CHester; four sisters, Mrs. Willard Johnston of Newark, Del.; Mrs. William Kilpatrick of El Cajon, Calif.; Mrs. James Chrisman of Upland and Mrs. Richardson Dickerson of Glen Burney, Md., and Six grandchildren.
Services will be 11 a.m. Monday at the John P. Nolan Funeral Home, 2316 Providence Ave., Chester. Burial will be in Darlington Cemetery, Darlington, Md.
Calling hours will be 10 to 11 a.m. Monday at the funeral home.
Notes: Mr. Grier was a member of Franklin Fire Company. He was born July 1919.