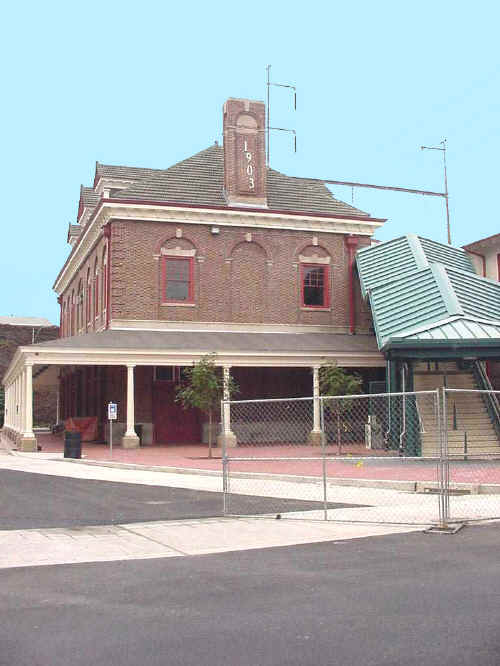 Chester's New 7.5 million dollar Transit Center,
the former PA Railroad Station.
April 2001Photo courtesy of TinaMarie Little
---
Railroads:
B&O (Baltimore & Ohio) Railroad
Pennsylvania Railroad
Southern Pennsylvania Bus Company "Southern Penn"
Hitching Post to Parking Meter, Tales of Transportation in Delaware County Since the Horses Hey-Day - April 1942 (an excellent article with lots of great information and pictures!)
Misc. Transportation Trivia:
December 2, 1913: New 5th Street concrete bridge over Chester Creek opened.
August 31, 1939: Clover-Leaf Intersection (Rt. 1. & Rt. 352) opened at the location of the former Black Horse Tavern
October 1949: The last section of the Industrial Highway from the Eddystone Ave. bridge to 4th & Melrose Ave. was opened in a ribbon-cutting ceremony by Gov. James H. Duff
Chester's Municipal parking lot on 7th St. opened in April 1949.
---