What's

Photo: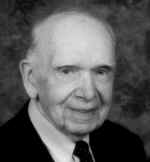 Last Name: Swerman
First Name: Jack
Middle Name:
Maiden Name:
Date of Death: February 18, 2005
Newspaper:
Date of Newspaper:
Contributor: Jannis Swerman Rubinstein, Daughter
Text of Obituary:
Jack Swerman, 90, one of Delaware County's most prolific and prominent architects, passed on Friday, February 18, 2005, at home in Wallingford, following a short illness.

Mr. Swerman, born and raised in Chester, Pennsylvania, was a graduate of Chester High School. At the height of the Depression, he was able to complete his education at Pennsylvania State University with the financial support of his mother, Mollie Swerman Rosenfeld, a single working parent. He received his degree from the University's School of Architecture in 1935.

His career began as assistant to an architectural engineer in Philadelphia. Mr. Swerman then accepted an offer to design homes for the architectural offices of Ephraim Frankel, where his most noted project was the forty home Pleasant Hills Estates development in Wallingford, Pennsylvania. The groundbreaking of this important project coincided with a significant date in world history - September 1, 1939 - the day Germany invaded Poland and the official beginning of World War II.

In 1945, he opened his first office, Jack Swerman & Associates, in downtown Chester's historic Wolf Building, at a time when the city was a center of business and industrial prosperity. For fifty years, Mr. Swerman's firm was based in Chester where he worked continuously and energetically. His final project, the historic Kriebel House restoration, was completed in January 2005.

Following a two year courtship, Mr. Swerman married Esther Sugarman, also of Chester, in 1941. Mr. Swerman worked as an architect for the Navy in Washington, D.C., where their first child, Bonnie, was born in 1943. Following VJ day 1945, the family returned to Chester where his son Marshall was born in 1946, and daughter Jannis was born in 1953. After a lengthy illness, his wife, Esther, died in 1976.

Mr. Swerman married Roslyn Long in 1981. Their marriage ended in 1992 with her passing. Roslyn's daughters, Janet Weger and Deborah Long, continued their loving relationship with him for the remainder of his life.

Among Mr. Swerman's most significant and personally favored architectural projects, are the Chester Park Band Shell, Chester, 1952; Chester Water Authority, Chester, 1962 the Eskey Medical Building, Chester, 1967 and 1991, the Briarcliff and Leiti office building, Swarthmore, 1967; and Wallingford Valley, an extensive and diversified contemporary housing development, 1986, Wallingford. Though renowned for his commercial designs, including professional buildings, banks, religious facilities, schools, municipal and industrial buildings, he also designed numerous private homes, housing developments, and apartment buildings, most of which stand today. Mr. Swerman proudly resided in two of his projects: the Briarcliff and Wallingford Valley.

Over his 70 year architectural career, Mr. Swerman practiced in Pennsylvania, New Jersey, Delaware and Maryland and remains a highly respected authority among scores of professionals in the architectural and building trades. He was an Emeritus member of the American Institute of Architects and was a long time member of the Pennsylvania Society of Architects; the Philadelphia Chapter of the A.I.A.; the Construction Specifications Institute and the International Code Council. He was honored to be the lifetime architectural consultant to Congregation Ohev Shalom in Wallingford, where, as the synagogue's most tenured congregant, he was a recipient of the Man of the Year, the Golden Service, and the Hall of Fame awards.

His community involvement was extensive and included the Chester Rotary Club where he was named a Paul Harris Fellow of Rotary Foundation; his participation as Memorial Architect for Nether Providence Veteran's Memorial and as a volunteer for the Fairmount Park Art Association's Save Outdoor Sculpture Project.

Mr. Swerman is survived by his devoted children, Bonnie Schut, Marshall Swerman and Jannis Rubinstein; his beloved grand-daughter, Heidi Abra; his sons-in-law, Andrew Magarian and Don Rubinstein, all of Los Angeles; step-daughters Janet Weger and Deborah Long, his beloved companion Ricky Warwick; step-grand-daughters Tara and Alexa Rubinstein; niece Susan Goodman; nephew Charles Sklut; first cousin Lillian Knopf Miller; his secretary of 34 years, Marian Wiechecki, and numerous cousins, nephews and nieces who remained devoted to him over the years. He will be lovingly remembered by his many friends, including Dr. Richard and Cecily Morris, the Over the Hill Gang and the Morning Minyan group of Congregation Ohev Shalom.

All who made his acquaintance cherish Mr. Swerman, and will continue to celebrate him as a kind, gentle soul who possessed uncompromising integrity and honesty, a wry sense of humor and impeccable professionalism. His extraordinary intellect, diversity of interests and pride in his community are known by all. Love for his family superseded all else in his life – they were blessed to spend his final days by his side.

In lieu of flowers, the family requests that donations be sent to the Jack Swerman Architectural Fund at Congregation Ohev Shalom, 2 Chester Rd, Wallingford, PA 19086.
Notes: Obituary written by family and submitted to Delaware County Daily Times