P. M. C. COMMENCEMENT - June 1942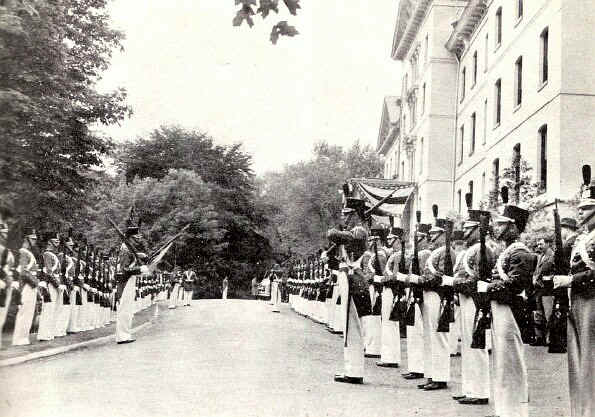 The cadet corps forms a guard of honor in front of Old Main just before the Academic Procession starts.
Delaware County's only military institute, in its 121st year, takes on new importance this year since the nation is at war. Commencement exercises at Pennsylvania Military College and its affiliated Preparatory School were well attended, and the uniformed graduates felt a deeper solemnity in the air this year than at previous commencements.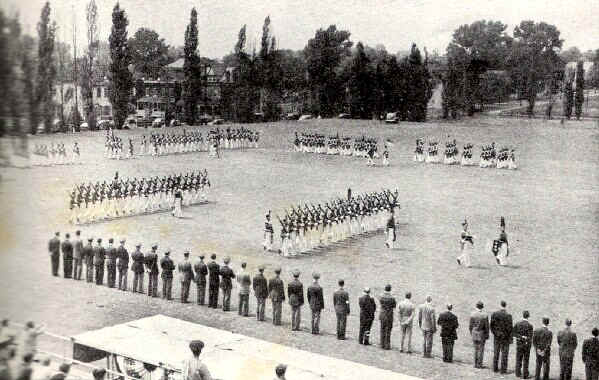 The cadets and graduates drill on the parade ground before a reviewing body of faculty and alumni of the college, while friends in the grandstand watch.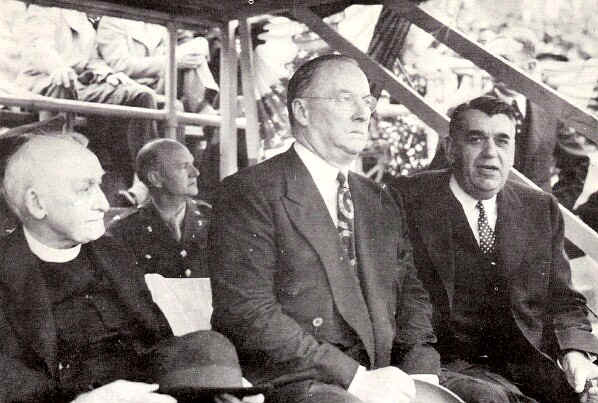 Retiring Bishop Francis M. Taitt, who participated in the College Commencement exercises, Donald Nelson of the U. S. War Production Board who received an honorary Doctor of Laws degree, and Joseph Grundy Shryock, president of Belmont Iron Works who received an honorary Doctor of Science in Engineering, watch the drilling of the cadet corps.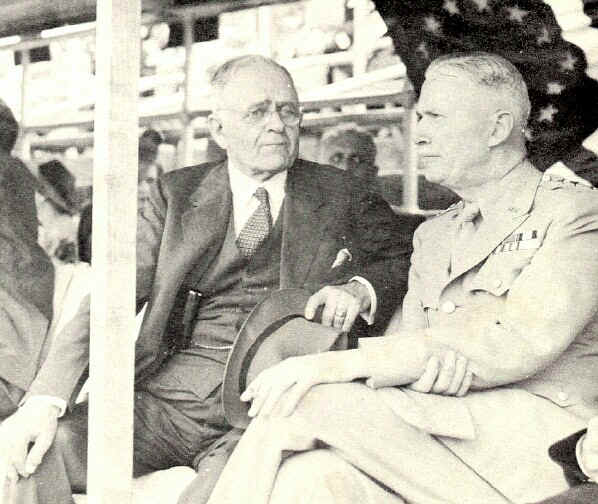 John G. Pew, president of Sun Shipbuilding and Drydock Company chats with Lt. General Brehon Burke Somervell, commander of U. S. Supply Services, as they watch the drilling. General Somervell, who received that day in Chester the Degree of Doctor of Military Science was in London a few days later on official business.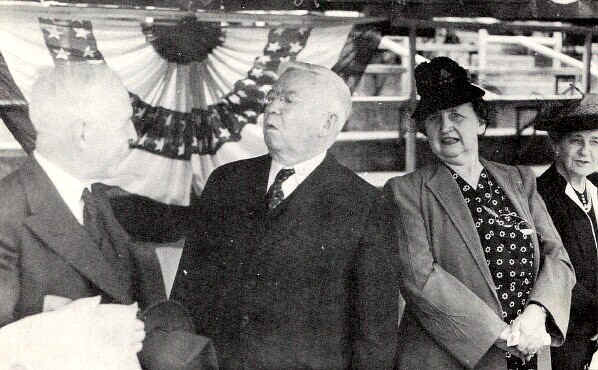 John Caldwell Hinkson congratulates his friend Judge John E. McDonough upon receiving the Doctor of Laws Degree from the college. At right are Mrs. McDonough and Miss Mary Hinkson.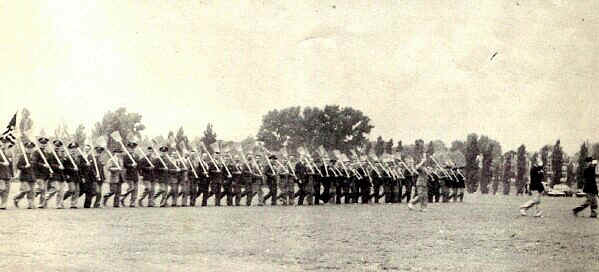 P. M. C. alumni perform the traditional broom drill before the reviewing stand.


From The Delaware County Advocate - June 1942
Thanks to Harvey S. Martin